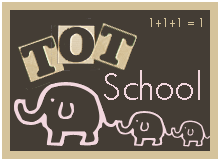 29 months

We had a great week at our house. Moo-Bear was lots of fun and really enjoyed most of what we did. I always try to do "theme" things, but her favorite is still just playing with the "games" like puzzles, shape sorter, etc.
She had a great time doing the fish puzzle this week. I think we played with this every day! She is really getting into the "I can't" already and I just have to tell her to keep trying and she will get it. Because she says she can't but she also does not want my help. lol
I got this page from COAH. It is supposed to be a cutting practice page, but she isn't ready for that so I laminated it and had her trace the lines with a vis-a-vis marker. She isn't ready for that either, but at least I didn't have tiny scraps of paper to pick up ;)
We also got these pages from COAH. It is the letter H tracing page and the coloring one. I laminated the tracing one and we put stickers on it and she had fun coloring the other one.
We glued together a hippo! We got it from COAH!
We played with our pattern blocks. I got the blocks and a bunch of laminated pages from a garage sale a long time ago. She didn't really care for this. The yellow wheel was the only thing she put on and then she said, "Ok, na-na (another) game mommy"!
We worked on spooning objects into an ice cube tray. She had fun with this. She tried counting, but at about 4 she just did whatever!
I had some beads from Wally World and put them in a tub with some spoons, measuring cups, tp tubes, etc. and we had fun pouring and transferring them.
She really is getting the hang of her shape sorter. She knows all the shapes and says the name when she is looking for where they go. She is now able to turn the cube around and find where each shape goes. She has also learned that a stop sign is an octagon and she says it whenever we see one! She is at the age where she knows colors and traffic lights, but doesn't quite know what they mean so she is always telling me to go when I stop ;)
I got these matching cards from the dollar spot at Target. They are Winnie the Pooh, which is a huge hit at our house. I was planning on matching the colors, but she was much more interested in checking out the Pooh characters on the other side of the card.
This week we learned "Hickory Dickory Dock". We got this matching file folder game from, actually I don't remember. I think I googled it or something. It was matching the mice based on their shirt color. Very cute!
I am really trying to work with her on numbers. She is doing great with her letters and she can count, but she doesn't really know what the numbers mean. So, we used hippos and candy corn pumpkins, which she calls candy popcorn ;) I had to help her A LOT, but we will keep working! Oh, and we got the hippos from COAH!
We got a blue basket and went looking for things that were blue. She didn't really understand this game at first. But, later in the week she got a green, red, and blue basket and went through her toys sorting them! And, yes I know the kitten isn't blue, but it's a cute pic ;)
We made a hippo craft for our ABC book. I cut everything and she colored. Then I had to help glue it together. I got this idea from The Blessed County Mom. Very cute :)
We did q-tip "sorting". We just counted as we put them in the slots. She actually did this a few times!
Just a funny picture. I was in the kitchen and I heard music and didn't know what it was. When I went to investigate, this is what I found. She was in her brother's jumperoo having a great time. She is so fun!
So, that was our week. A few notes. I know it looks like we do everything on one day, but we do some every day. I generally do better with taking pics. the first day and after that I only take pics. of the new things we do. I try to do 2-3 "theme" things each day. I also have 12 "tubs" with "games" in them and we generally do at least 7 each day. She goes through them pretty quickly. And it tends to be the same ones every day. So, that is why we do so much and why in most of the pictures she has the same clothes on ;)
The next couple of weeks we probably won't get much done because my mom is coming for a visit. She just finished her old job (she got laid off b/c they are closing all the WFF offices) and wants to come hang out before she has to look for a new job. So, I am not planning any "theme" things while she is here. We will do our other stuff when we have time, but I may not get many pics. We'll just have fun with grandma and I may take the opportunity to get some projects done :)
Hope everyone had a great week and stop by 1+1+1=1 for more great ideas!!