30 months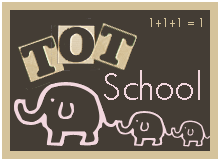 We had another slow week over here. Mommy hurt her back on Wednesday so I spent most of Thursday and Friday sitting on the couch with a heating pad and reading books with the kiddos! They were both rainy, dreary days so it was wonderful for snuggling and reading books
My back is feeling much better now
COAH
! She loved it, as usual!
COAH
. We used some peanuts as our counters and she did a great job. When she was finished we got a little snack!
COAH
. They were elephants with numbers on them and we clipped the correct number of clothespins on each elephant!
So, that was most of our week. This week we are just going to be having fun talking about Thanksgiving! For more great ideas check out 1+1+1=1!