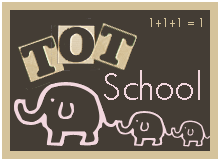 27 months


This week was a little better with out Tot School! I tried to get us in the school room every day and at least do our trays. I am trying to spend some time planning for the "school year" so I can be more organized and purposeful this fall. I plan on getting back into a regular routine (with themes and such) after Labor Day! Anyway, we had great fun this week!
I got this white board from Staples for $1 and then the Washable Expo Dry Erase markers on a great sale at Walgreens. She loved tracing her hand. Also, she would draw a line and say it was mommy, daddy, g-ma, etc. So fun :)
Moo-Bear was really into puzzles this week so I went with it. Here is an ABC puzzle and while she did it we talked about the letter names. She is getting really good at identifying letters!
A Tigger and Pooh puzzle I bought at Target. It was pretty hard for her to do this one. I helped her out and traced the pieces onto the cardboard so she can she the outline of where to put them. We'll see if that makes it any easier!
She found this in the cabinet so we pulled it out!
She is getting better at pulling the stickers off the sheet by herself. For the longest time she couldn't do it. And what better place to put stickers than on your leg ;)
Oh, and a few made it onto the paper!
She loves these bunnies from
OTC
. And I got the triangle tray from IKEA (wish we had one near us).
A shape puzzle from Target (wish we had one of those close, too!).
I filled a tub with stones and we poured, made a lot of noise, and a huge mess. Now that little man is moving around a bit (not crawling, but turning in circles and rolling around) I am super paranoid about little pieces on the floor.
Pouring into an old coffee cream container!
I got these cute summer shaped brads. They are suns, ducks, flip-flops, and beach balls. So cute! She was supposed to be putting one in each space, but she just played with them. Maybe next time.
check out
1+1+1=1
for more great ideas!