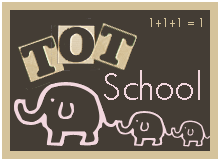 Moo-bear is 26 months

So, Tot School hasn't been happening on a regular basis around here in a few weeks. We have been busy with travels and fun summer things! This week we were able to go to a small Children's Museum called Leonardo's. It was a lot of fun (minus my sweet girl being not so sweet) and I was so glad we were able to fit it in. I am gonna include some of the pics. and call it a field trip for Tot School ;)
Having fun with my kiddos!
This cool thing that you could roll a ball down.
Digging and cleaning off fossils!
Looking cute ;)
This cool thing that spun around. Moo-Bear loved it, but it made me dizzy!
Checking out the big, nasty snake...like we don't have enough in our own backyard!
Moo-Bear and her buddy watching the guinea pigs!
Petting the hedgehog...what fun :)
My Little Buddy chillin' while we played!
Music makers!
Check out
1+1+1=1
for more great ideas!