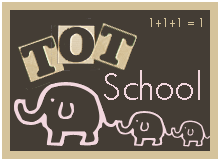 32 months


This was our 2nd week back and we had a great time. Now that Buddy is getting a little bit older he is joining us in the school room for play. I am blessed to have a lot of space in my house so we have a playroom and a school room. The school room is the formal dining room, but we never use it. I have a dining table in there right in the middle of the room. But, it didn't leave much space for playing on the floor. I decided to move it against the wall to give us more of an open space and let me tell you it has been great. We spend so much more time in there with our school toys (the playroom had educational stuff, too). The kiddos love going in there to play and for some reason just changing rooms throughout the day breaks up the monotony
This week we focused on winter activities from 1+1+1=1 and the S is for Snowman from COAH. We didn't do all the activities we had planned b/c of a busy week and we got some snow so we spent time playing outside, too! Next week we will finish up the winter theme and hopefully move on!
Moo-Bear has got down the 3 sizes (small, medium and large) so I thought it was time to include some more and arrange from largest to smallest or vice-versa. She had a difficult time with this. She definitely knew smallest and biggest, but didn't quite understand that there was a size order. Something to keep working on. This activity was from COAH.

Another activity from COAH. This was color matching. I cut out and laminated the different colored scarves and Moo-Bear matched them to the snowman's hat. She did great with this. Color matching is very easy for her now.

We got out the Aqua-doodle this week and she has loved it. She was drawing circles for me and trying to trace her hands and fingers.

My little buddy playing in the snow. Yes, this is his sister's snowsuit from last year. We don't get much snow here so I am too cheap to buy him a new one. This is probably the only time we will get snow. He wasn't too impressed with being out in it. It could have been b/c he isn't walking yet and it is kind of hard to crawl through snow. Especially when the snowsuit is so tight that it restricts your movement!
And Moo-Bear out in the snow. She loved every minute of it. She is so much fun!!!
My little munchkins. I just love these 2!!
So, that was our week. We did do more school type things, but my camera was dead and it took me 2 days to remember to charge it. Hope everyone had a great week and check out 1+1+1=1 for more great ideas!