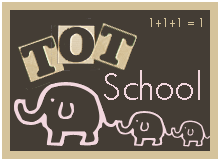 30 months

We are back doing our Tot School time for a few weeks, at least. We had family here for Thanksgiving so last week Tot School went right out the window. We still did fun things, like paint, but no pictures and nothing planned.
We did an early Christmas with DH's parents since we will be with my family for Christmas this year! Moo-Bear got a tee-pee for her room and she loves it!! I bought all the stuff to make it and my MIL sewed it up and put it together. I think she will get lots of good play from it!
This month we will be doing all Christmas and Jesus activities. I love this time of year and it is so fun now that Moo-Bear is really starting to get things. I really want to make sure that we emphasize doing things for other people, especially this time of year. So, in future weeks I plan to have specific activities for us to do for people around us
We always have fun coloring with markers!
You can also never go wrong with gluing! She loves to do anything with glue. This is actually a Thanksgiving activity. Also, when grandma was here she made a cute Christmas tree, but I haven't taken pictures yet. We just made a tree shape and then tore small pieces of paper for ornaments, which she then glued on the tree!
I got this game from COAH (I think). Moo-Bear is so good at matching colors. I think it is getting way to easy for her, but she loves it!
I am so impressed because this is the 1st time that Moo-Bear has actually put the dots in the correct places! Once she finished she did end up putting dots all over the place, but I was so happy she started doing it right even for a little bit! We got this page from COAH, also.

We also did this page from COAH. She matched the letters to spell Jesus. She was able to match and identify all the letters. Yay!!
Moo-Bear just wanted to get out our huge tub of pom-poms to play with for a few minutes.
I bought this tree and some small ornaments from a garage sale a few weeks ago so that Moo-Bear could have her own little tree to decorate.
I got this game from Big Lots, I think. It is Candyland Bingo. We just used the spinner to pick a color and put the gingerbread man on that color. We didn't actually play Bingo, though
Ok, so that was most of our week of Tot School. We didn't get much done b/c we left Thursday to go to Little Rock to spend the weekend with friends (well all the guys went backpacking). Check out 1+1+1=1 for more great ideas!!